CANCELLATION: As part of the mobilization against the pension reform, the public opening of Latifa Laâbissi and Antonia Baehr around their next creation "Colors and Numbers" will not take place on Thursday March 23 at 7 p.m.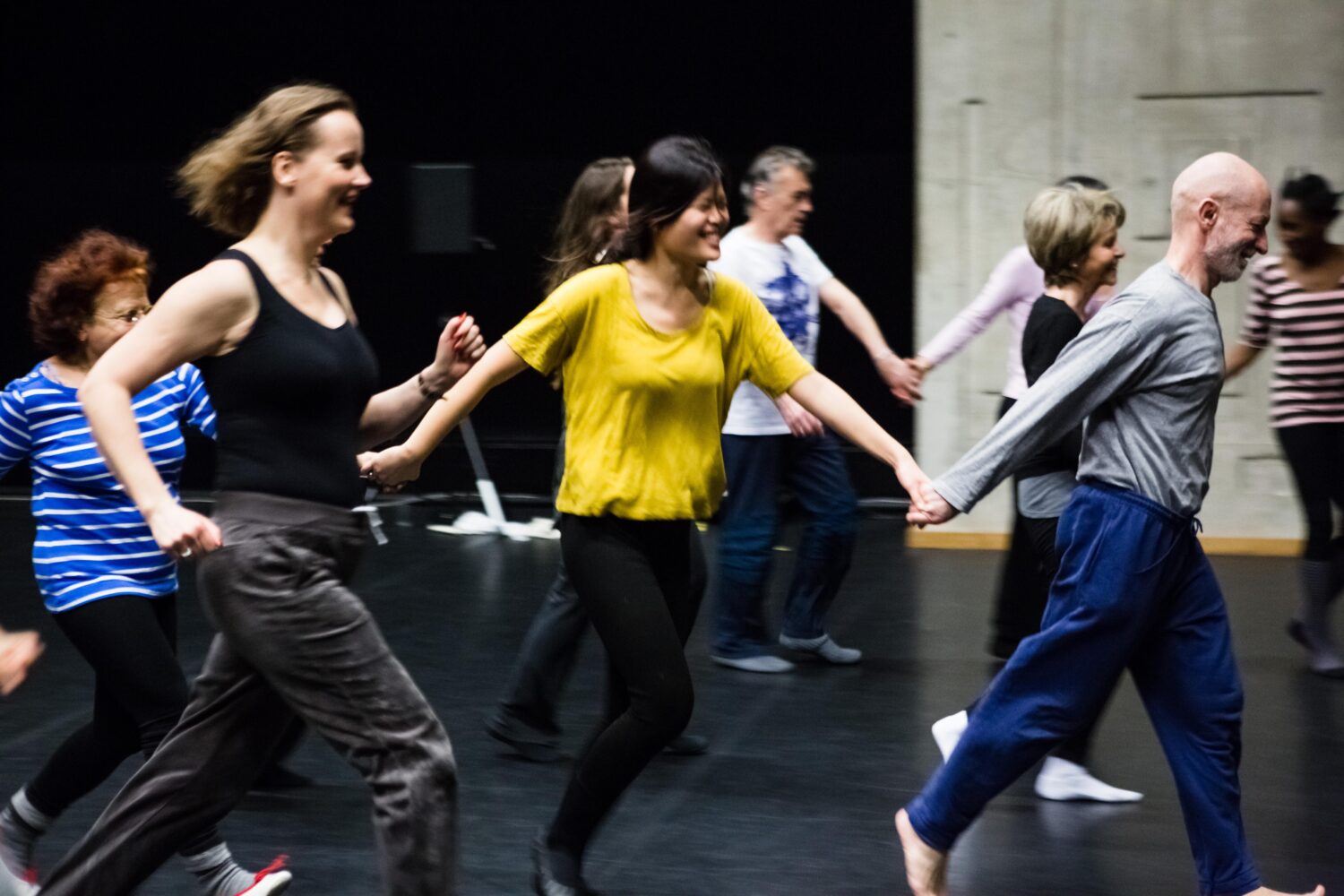 Creation with people in a "post cancer" situation
Projects open to the public
Our part­ner­ship with the ERI (Écoute, Ren­sei­gne­ments et Inform­a­tion) depart­ment in the Centre François Bac­lesse is geared towards patients and former patients who are recov­er­ing from can­cer or going through hor­mone-ther­apy. Indeed, many can­cer treat­ments and pro­to­cols can be pain­ful for the body and the patients' body-image, leav­ing phys­ic­al and psy­cho­lo­gic­al scars that leave patients forever changed. These affect the patients' self-esteem, their bod­ies, mor­ale and emo­tions; these feel­ings mostly appear after treat­ment as it is the moment when patients are less act­ive in the fight against the dis­ease, and start think­ing about recov­ery, who they have become, what they like.
In 2022, we pro­posed a pro­gram on the rehab­il­it­a­tion of the body after can­cer with 4 prac­tic­al work­shops and after receiv­ing pos­it­ive feed­back from par­ti­cipants, we will pro­pose a par­ti­cip­at­ory cre­ation in 2023 with a group of 20–25 people, which will be per­formed on two occa­sions in the CCN after a rehears­al peri­od of some 40 hours span­ning over week-ends from April to Octo­ber 2023. Rehears­als will be led by Alban Richard and two cho­reo­graph­ers who fre­quently work with the CCN, Max Fossati and Nath­alie Schulmann.
One of these per­form­ances will be part of "C'est ma tournée", an event whose profits will go to sup­port­ive care in the Centre François Bac­lesse in Caen. The oth­er one willl open the "Cre­at­ing favor­able health con­di­tions" For­um in Octo­ber 2023.
+ More
Partnerships
A pro­ject in col­lab­or­a­tion with the Espace de Ren­contres and of Inform­a­tion Cen­ter François Bac­lesse in Caen and the asso­ci­ation C'est Ma Tournée, with the sup­port of the DRAC Nor­man­die in the as part of a Cul­ture-Santé call for projects.
Where and when
March 2023
27

CCN Caen en Normandie 7:00 pm