CANCELLATION: As part of the mobilization against the pension reform, the public opening of Latifa Laâbissi and Antonia Baehr around their next creation "Colors and Numbers" will not take place on Thursday March 23 at 7 p.m.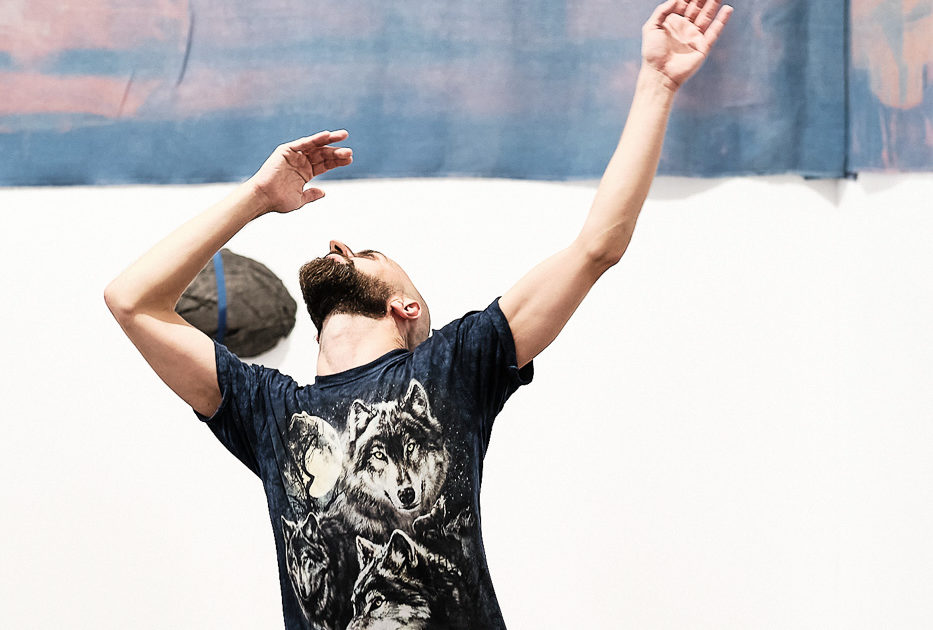 Altered Dance
Activations and performances
Gen­er­ate: to pro­duce some­thing, bring it about as an inev­it­able con­sequence, give rise to it, be its source.
Altered Dance is a two-hour per­form­ance in which dan­cers dis­persed through­out space pro­duce move­ments, sounds, energy, pres­ence and aura. In response to a pre-defined pro­tocol, the gen­er­a­tion of non-anti­cip­ated move­ments, sounds and pres­ences by the dan­cers is more a sur­viv­al strategy than a cre­at­ive act. The con­struc­tion of Altered Dance takes form through the per­formers' activ­a­tion of writ­ing pro­cesses. Altered Dance is a pro­ject that invites the audi­ence on a jour­ney without any destination.
+ More
Cast
Devised by
Alban Richard

Dan­cers 1 to 10 per­formers from the centre choré­graph­ique nation­al de Caen en Normandie
Anthony Bar­reri, Nic­olas Chaigneau, Max Fossati, Mélanie Gif­fard, Célia Gon­dol, Alban Richard
Dur­a­tion
2h
Exec­ut­ive pro­duced by the Centre choré­graph­ique nation­al de Caen en Normandie
History
March 2018
04

théâtre de Caen, "Vibrations 2018 !" avec Danse Perspective 5:00 pm

24

Théâtre Louis Aragon, scène conventionnée, Tremblay-en-France, "C'est possible !" 10 ans de territoires de la danse 6:00 pm
April 2018
03

Ecole d'arts plastiques de Hauteville dans le cadre des Pic-Nic-Music organisé par le Théâtre de Lisieux Pays d'Auge 12:30 pm
May 2018
25

Artothèque, Espaces d'art contemporain, Caen, La Fête des voisins 6:30 pm
October 2019
11

Centre Socio-culturel, Ouistreham, La Culture s'anime en Normandie 7:30 pm
November 2019
15

Théâtre Francine Vasse - Les Laboratoires Vivants, Nantes 7:00 pm
May 2020
16

Frac Normandie Caen, La nuit des musées [Reporté] 12:00 am
December 2021
04

Le Phare, CCN du Havre Normandie, Soirées Pharewell 7:00 pm
June 2022
21

Jardin Thérapeutique du Centre François Baclesse, CHU de Caen 3:00 pm