CANCELLATION: As part of the mobilization against the pension reform, the public opening of Latifa Laâbissi and Antonia Baehr around their next creation "Colors and Numbers" will not take place on Thursday March 23 at 7 p.m.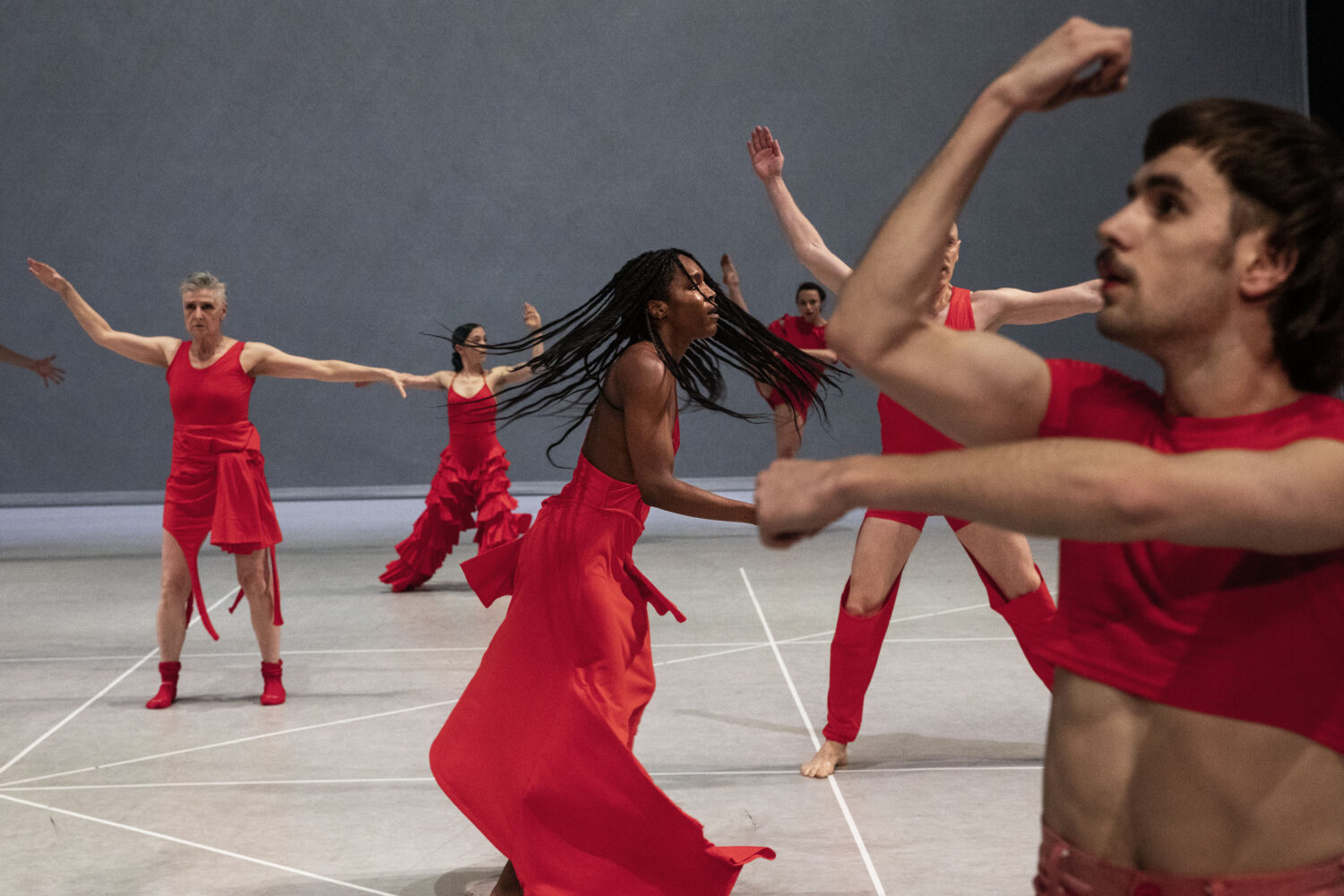 any attempt will end in crushed bodies and shattered bones
Shows - installations
For the first time, Bel­gian cho­reo­graph­er Jan Martens presents a wide-scale piece ima­gined for the main stage with an atyp­ic­al corps de bal­let com­posed of 17 unique per­son­al­it­ies with a strong com­mit­ment against oppres­sion and assignations.
Any attempt will end in crushed bod­ies and shattered bones. Which attempt? Are we talk­ing about res­ist­ance, inde­pend­ence, eman­cip­a­tion? By bor­row­ing the title of his new piece from a threat issued by Chinese pres­id­ent to pro­test­ers in Hong Kong who took to the streets to demand more inde­pend­ence, Jan Martens gives the piece a polit­ic­al dimen­sion. He was inspired by a glob­al wave of prot­est­a­tions from the Black Lives Mat­ter move­ment to young people's cli­mate protests and women's marches in the USA and Chile. How can we step out of line? Can immob­il­ity be a form of res­ist­ance? Martens' cho­reo­graph­ic writ­ing plays on the lines and links between the indi­vidu­al and the group: each per­former can claim its place on stage without restrict­ing the oth­ers' move­ments. The piece also show­cases the diversity of bod­ies and pro­poses a way of com­ing togeth­er as a soci­ety, of find­ing unity in het­ero­gen­eity, with 17 dan­cers of dif­fer­ent ages (from 18 to 71!), eth­ni­cit­ies, and with a dif­fer­ent dance back­ground. any attempt… high­lights the unique value of each indi­vidu­al and the col­lect­ive res­ist­ance to oppres­sion, inequal­it­ies or cli­mate threats, per­formed to the sound of protest songs from dif­fer­ent styles and eras, from Kae Tem­pest to Max Roach & Abbey Lin­coln or Henryk Górecki.
+ More
Cast
Cho­reo­graphy Jan Martens
Dan­cers Ty Boomer­shine, Truus Bronk­horst, Jim Buskens, Zoë Chun­gong, Piet Defrancq, Naomi Gib­son, Kimmy Ligt­voet, Cher­ish Menzo, Steven Michel, Ges­ine Moog, Dan Mus­sett, Wolf Over­meire, Tim Persent, Court­ney May Robertson, Laura Van­borm, Loeka Wille­ms and – altern­ately – Pierre Bastin, Geor­gia Bod­dez, Zora West­broek or Lia Witjes-Poole, Cam­illa Bundel, Paolo Yao [on tour], Abi­gail Aleksander, Mais­ie Wood­ford, Simon Lelievre, Solal Mari­otte [under­stud­ies], Bap­tiste Caza­ux [ori­gin­al cast]
Artist­ic Assist­ant Anne-Lise Brevers
Light design Jan Fedinger assisted by Vito Walter
Cos­tumes Cédric Charli­er assisted by Alex­an­dra Sebbag and Thibault Kuhn
Advisors Marc Van­runxt, Renée Copraij, Rudi Meule­mans and Sis­ka Baeck
Text excerpt from SPRING by Ali Smith. ©2019, Ali Smith, used with the per­mis­sion of The Wylie Agency Limited
Music Henryk Górecki, Kae Tem­pest, Max Roach & Abbey Lin­coln / Con­certo pour Clave­cin et Cordes Op 40" Réf Im: 108884 Music by Henryk Mikolaj Górecki © PWM Edi­tions rep­res­en­ted by Alphonse Leduc Edi­tions Musicales ; "People's Faces" writ­ten by Kae Tem­pest and Dan Carey © Pub­lished and Admin­istered by Dom­ino Pub­lish­ing Com­pany Lim­ited (50%) and MANATA LTD Admin­is­trated by Warner/Chappell Music Bel­gi­um N.V. (50%); "Trip­tych: Prayer/Protest/Peace" writ­ten by Max­well Roach © Pub­lished by Milma Pub­lish­ing Com­pany Admin­istered by Kobalt Music Pub­lish­ing Limited.
Tech­nic­al dir­ect­or Michel Spang
Tech­ni­cians Valentijn Weyn and Ben­nert Vancottem
Pro­duc­tion man­ager Sylvie Svanberg
Dur­a­tion 90 minutes
Pro­duc­tion : GRIP
Pro­duc­tion man­ager : Sylvie Svanberg
In col­lab­or­a­tion with : Dance On Ensemble
Inter­na­tion­al PR: A Prop­ic / Line Rousseau and Mari­on Gauvent
Cop­ro­duc­tion : DE SINGEL / Theat­er Freiburg / Sadler's Wells / Jul­id­ans / Fest­iv­al d'Avignon/ Le Gym­nase, CDCN Roubaix Hauts-de-France / Nor­rland­s­op­er­an / La Bâtie, Fest­iv­al de Genève / ADC, Asso­ci­ation pour la Danse Con­tem­po­raine Genève / tan­zhaus nrw Düs­sel­dorf / Le Par­vis, Scène nationale Tarbes-Pyrénées / La Danse en grande forme – Pro­jet de l'A‑CDCN et de l'ACCN : Cndc – Angers / Malandain Bal­let Biar­ritz / La Man­u­fac­ture, CDCN Nou­velle-Aquitaine Bor­deaux La Rochelle / CCN de Caen en Nor­man­die / L'Échangeur, CDCN Hauts-de-France / CCN de Nantes / CCN d'Orléans / Atelier de Par­is CDCN / Col­lec­tif Faire CCN de Rennes et de Bretagne / Le Gym­nase, CDCN Roubaix, Hauts-de-France / POLE-SUD, CDCN / La Place de La Danse, CDCN Toulouse Occit­an­ie / Perpodium
Sup­por­ted by: De Grote Post, Charleroi danse – Centre choré­graph­ique de Wal­lonie-Bruxelles, CCNO, Centre Choré­graph­ique Nation­al d'Orléans eca Théâtre d'Orléans and Decem­ber Dance – Con­cer­t­ge­bouw, CC Brugge
Fin­an­cial sup­port : the Flanders gov­ern­ment, the city of Ant­werp, the Bel­gian fed­er­al gov­ern­ment Tax Shel­ter, Cro­nos Invest
Thank you to: Mr. Jean Chabert (STANLEY/STELLA), Nad­ine Sch­euer, Wannes Labath and de! Kunsthumaniora
Partnerships
With the Comédie de Caen — CDN de Nor­man­die, Fest­iv­al Ecrit­ures partagées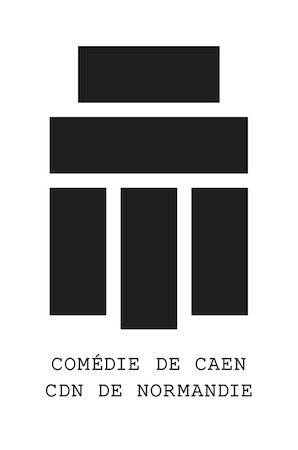 BORD DE SCÈNE
Thursday March 16 after the show

Where and when
March 2023
16

Comédie de Caen, Théâtre d'Hérouville 8:00 pm

17

Comédie de Caen, Théâtre d'Hérouville 8:00 pm