CANCELLATION: As part of the mobilization against the pension reform, the public opening of Latifa Laâbissi and Antonia Baehr around their next creation "Colors and Numbers" will not take place on Thursday March 23 at 7 p.m.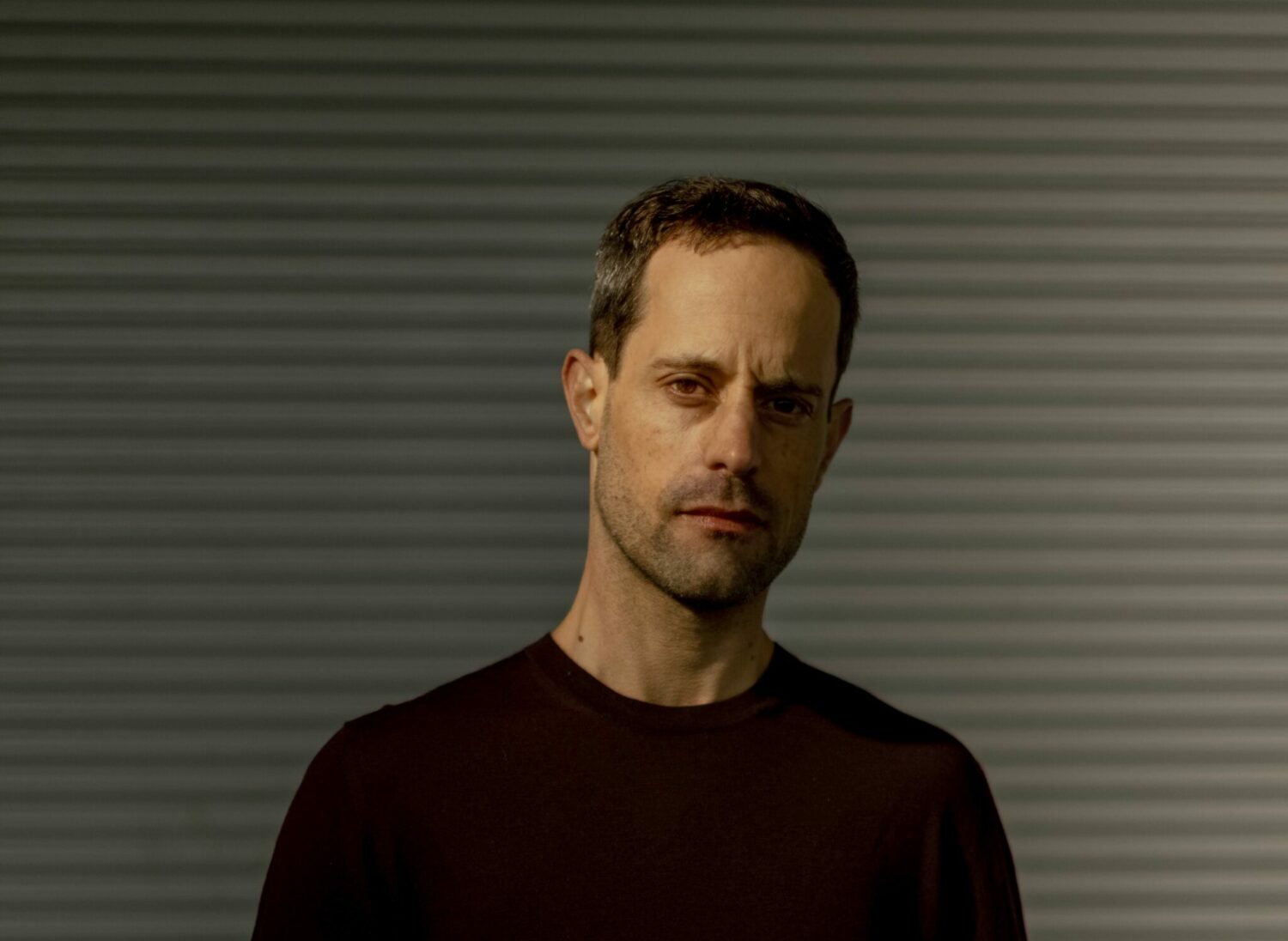 Arno Schuitemaker
Public rehearsals
Dutch cho­reo­graph­er Arno Schuitemaker's piece is about dis­tance and the rela­tion to oth­ers ; it uses video and a stage whose lim­its are blurry.
How can we move for­ward and get closer to oth­ers? That ques­tion per­meates Remem­ber­ing the future, which first presents dan­cers who stay still in front of the audi­ence before they start mov­ing back­wards; behind them, the back wall moves and the space they dance in expands as its bor­ders get fur­ther apart. Remem­ber­ing the future takes the dan­cers and the audi­ence through some­thing which slowly expands, where the dan­cers seem drawn by some invis­ible cur­rent, ebbing and flow­ing, immersed in anoth­er dimen­sion. Move­ments expand too, as the dan­cers go in every dir­ec­tion, each with their own way of mov­ing. To devel­op this par­tic­u­lar rela­tion to space, Arno Schuite­m­aker uses video tech­no­lo­gies as an integ­rated ele­ment; a cam­era films the dan­cers live from the top, and these shots, asso­ci­ated with oth­er prerecor­ded images, are pro­jec­ted on the back wall. The black floor mir­rors their dance and cre­ates a space of mul­tiple pos­sib­il­it­ies, as the music and lights come togeth­er to rein­force this con­ver­ging effect towards the dan­cers and slowly abol­ish distances.
+ More
Cast
Concept, cho­reo­graphy Arno Schuitemaker
7 dan­cers in progress
Com­pos­i­tion Aart Strootman
Artist­ic col­lab­or­a­tion, sta­ging Guy Cools
Light design­er Jean Kalman
Video, cos­tumes in progres
Dur­a­tion 1 hour
Pro­duc­tion SHARP/ArnoSchuitemaker Cop­ro­duc­tion (in pro­gress) Inter­na­tion­aal Theat­er Ams­ter­dam-ITA (NL), Hellerau, Dresde (DE) / act­Or­al, Mar­seille / Théâtre Garonne, Toulouse / Le Phénix, Scène nationale de Valenciennes /
Les accueils stu­di­os CCN de Caen en Nor­man­die, CCN2 Gren­oble, CCN d'Orléans, Bal­let Nation­al de Mar­seille-CCN, Le Paci­fique CDCN de Gren­oble, Le Gym­nase CDCN de Roubaix, La Place de la Danse – CDCN de Toulouse, Pôle Sud CDCN Stras­bourg, La Bri­queter­ie CDCN de Vitry-sur-Seine
Sup­por­ted by Fonds Podi­umkun­sten (con­firmed), Fonds Ammodo / Fonds21 (in progress)
Where and when
June 2023
01

ccn de Caen en Normandie 7:00 pm
Tickets
Limited seating – prior booking is advised