CANCELLATION: As part of the mobilization against the pension reform, the public opening of Latifa Laâbissi and Antonia Baehr around their next creation "Colors and Numbers" will not take place on Thursday March 23 at 7 p.m.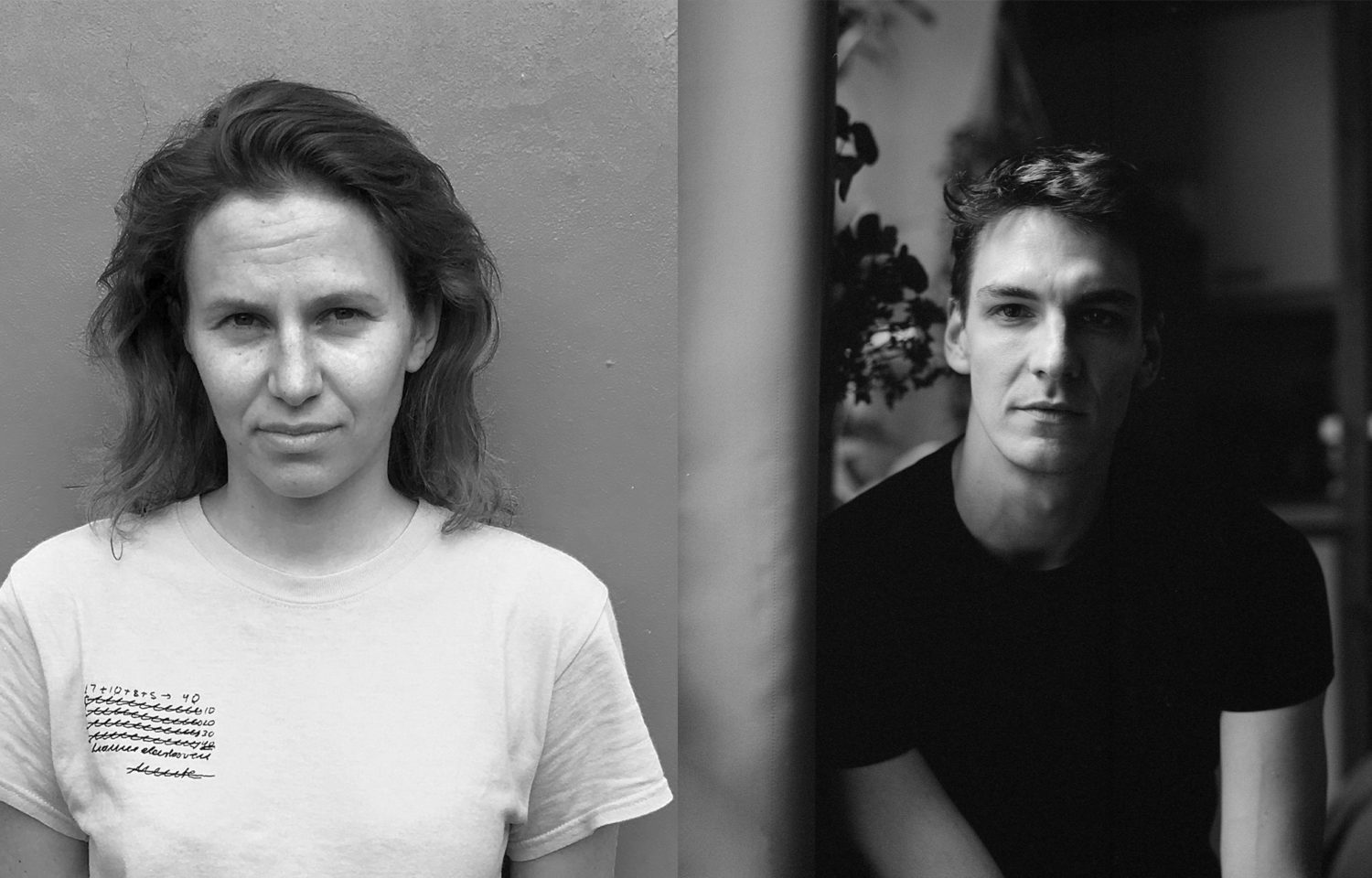 Bryana Fritz & Thibault Lac [REPORT 22]
Public rehearsals
KNIGHT-NIGHT by Bry­ana Fritz and Thibault Lac revis­its the fig­ure of Don Quix­ote to work on the oscil­la­tion between real­ity and rep­res­ent­a­tion, abstrac­tion and nar­ra­tion. Dance and poetry unite to cel­eb­rate the fra­gil­ity of an instant.
Liv­ing in a time and space between dream and real­ity, Don Quix­ote is both "a ghost in life and real in death", accord­ing to Jacques Ibert, who com­posed the songs for Georg Wil­helm Pabst's Don Quix­ote in 1933. The com­pos­ite and poin­til­list­ic nature of KNIGHT-NIGHT echoes this limin­al­ity; dan­cers Bry­ana Fritz and Thibault Lac's cre­ation asso­ci­ates text, sound, music and move­ment to cel­eb­rate the fra­gil­ity of an instant. All motifs, props and sets appear in glimpses, encour­aging the audi­ence to sharpen their gaze and con­nect the vari­ous ele­ments togeth­er. In this barely-formed stage, music is a tan­gible pres­ence, com­bin­ing pop music and syn­thet­ic sounds. Through intim­ate or cine­ma­to­graph­ic sequences, the duo com­poses a mosa­ic where dances become sculp­tures, where the sound­scape becomes a song, and the naked body a knight in arms, as prerecor­ded voices lose their amp­li­fic­a­tion and breath becomes text. The fig­ure of the wan­der­ing knight fleshes out between mov­ing bod­ies, as the entry point to reflect on desire and hope.
+ More
Cast
Con­cep­tion, per­form­ance Bry­ana Fritz et Thibault Lac
Artist­ic con­sult­ant Steph­en Thompson
Light design­er Alice Panziera
Sound Tobi­as Koch
Lead tech­ni­cian François Boulet
Dur­a­tion 1 hour
Pro­duc­tion del­eg­ated to CND Centre nation­al de la danse
Cop­ro­duc­tion Cndc Angers, centre choré­graph­ique nation­al de Caen en Nor­man­die, Bal­let nation­al de Mar­seille, Centre choré­graph­ique nation­al d'Orléans, Charleroi Danse, Act­or­al – fest­iv­al inter­na­tion­al des arts & des écrit­ures contemporaines
Where and when
February 2023
16

CCN de Caen en Normandie

7:00 pm
Tickets
Limited seating – prior booking is advised