CANCELLATION: As part of the mobilization against the pension reform, the public opening of Latifa Laâbissi and Antonia Baehr around their next creation "Colors and Numbers" will not take place on Thursday March 23 at 7 p.m.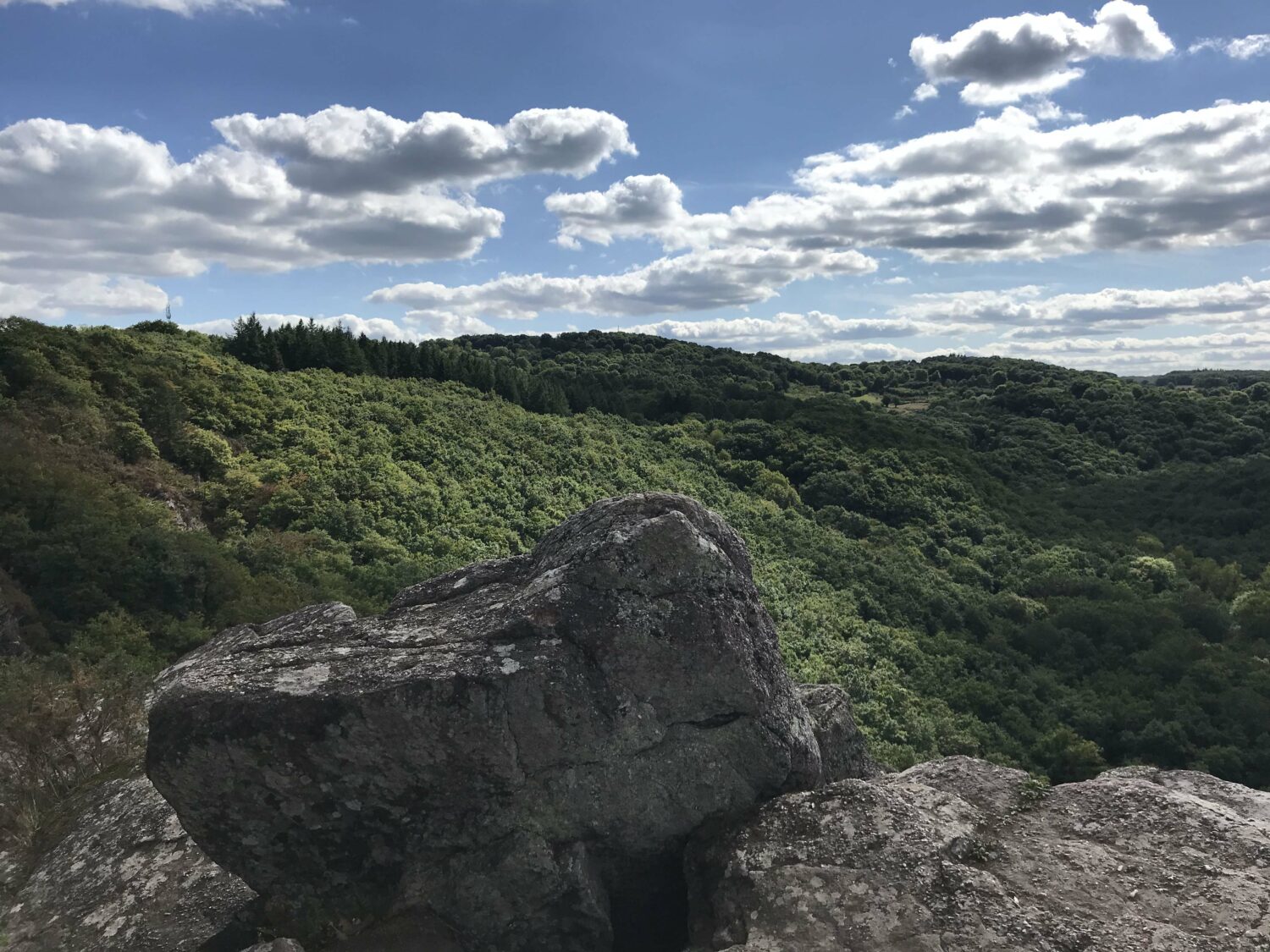 Dance & ecology 1 "sensory landscapes"
Week-end classes and intensives
In the nat­ur­al site of la Roche d'Oëtre and the gorges de la Rouvre, this work­shop will inter­rog­ate the place of bod­ies in the excep­tion­al land­scape of Swiss Nor­mandy as the effects of cli­mate change are already tak­ing their toll on it. We'll explore this ques­tion from the water, along the Rouvre, from the strata of the val­ley it has cre­ated and the life it generates.
A meal in the res­taur­ant le Cail­lou in the Roche d'Oëtre, in Orne, will be organ­ized to bring con­vi­vi­al­ity to the event.
Car­pool­ing from Caen will be available.
+ More
Informations
Price 20€
Sat­urday March 11 2pm to 5pm; (in the Roche d'Oëtre)
Sunday March 12, 11am-4pm (on site)
For fur­ther inform­a­tion con­tact Isa­belle Richard
02 31 85 83 91 / isabelle.richard@ccncn.eu
Partnerships
A work­shop in part­ner­ship with Ter­ritoires Pion­niers | Mais­on de l'architecture – Nor­man­die, for the 5th edi­tion of Chanti­ers communs.

Where and when
March 2023
11

Roche d'Oëtre/Orne 2:00 pm

12

Roche d'Oëtre/Orne 11:00 am