CANCELLATION: As part of the mobilization against the pension reform, the public opening of Latifa Laâbissi and Antonia Baehr around their next creation "Colors and Numbers" will not take place on Thursday March 23 at 7 p.m.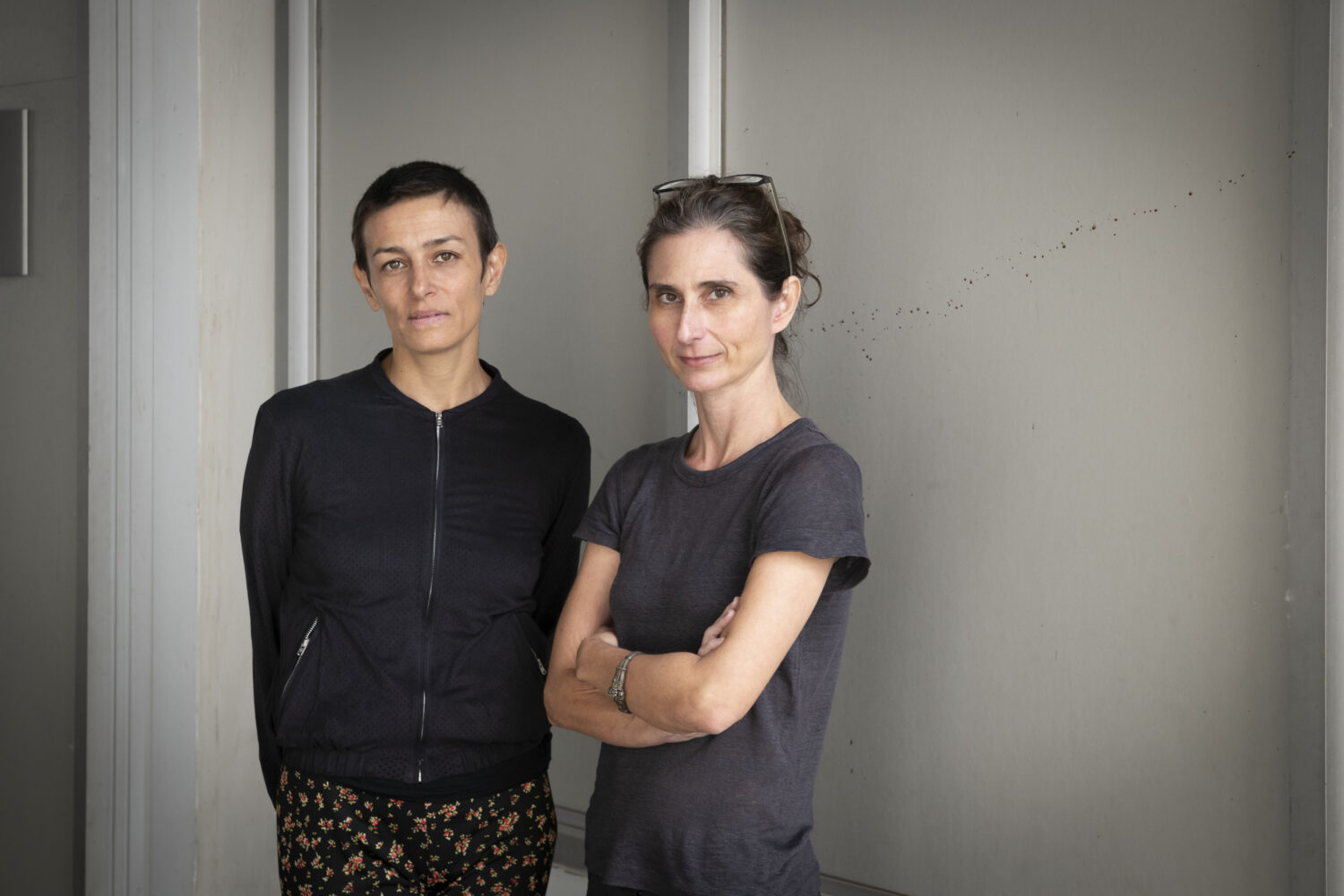 Marcela Levi & Lucía Russo
Public rehearsals
A pro­ject cre­ated with dan­cers Joana Levi, Lucas Fon­seca, Mar­tim Gueller and Wash­ing­ton Silva, in which cho­reo­graph­ers Mar­cela Levi and Lucía Russo reflect on the notion of polyrhythm.
After their impress­ive Let It Burn, a solo per­formed in Caen in Septem­ber 2021, the Improvável Produções com­pany is now work­ing on this new piece, which con­tin­ues their work on see­ing the world dif­fer­ently. The notion of poly­rhythm, in its music­al sense but also in its polit­ic­al one, is what inspires them today: in a fem­in­ist dis­course, it is used to make tra­di­tion­ally ignored group dynam­ics vis­ible and ques­tion how his­tory has hitherto been writ­ten, from the point of view of the vic­tors. Poly­rhythm also allows het­ero­gen­eous voices and bod­ies to coex­ist, as in the trop­ic­al forest. It is the oth­er dir­ec­tion used by the com­pany in 3 against 2: Psy­cho Trop­ics: to devel­op a vis­ion of the forest as a net­work of inter­twined lives and a sym­phony of inter­weaved sounds. The piece sees the forest as a poly­rhythm and pro­poses an ima­gin­at­ive exer­cise which seeks to blur dis­tances and invent unlikely encounters.
+ More
Cast
Concept and cre­ation Mar­cela Levi & Lucía Russo
Per­form­ance and co-cre­at­ors Lucas Fon­seca, Mar­tim Gueller and Wash­ing­ton Silva
Guest per­former and sta­ging advisor Joana Levi
Assist­ant Lucas Fonseca
Light design­er and lead tech­ni­cian Laura Salerno
Sound design­er Levi & Russo et Gueller
Cos­tumes designed by Levi & Russo
Dur­a­tion 1 hour
Pro­duc­tion: Improvável Produções
Cop­ro­duc­tion: CCN de Caen en Nor­man­die for theAc­cueil-stu­dio pro­gram, Jul­id­ans, Espaço Cul­tur­al Sítio Canto da Sabiá
Sup­por­ted by: Centro Coreo­gráfico da Cid­ade do Rio de Janeiro/Secretaria Muni­cip­al de Cul­tura, O Rumo do Fumo (Lis­bon), Retomada Cul­tur­al RJ 2/Secretaria de Estado de Cul­tura e Eco­nomia Criativa/Estado do Rio de Janeiro
PR: Some­thing Great
Where and when
June 2023
29

ccn de Caen en Normandie 7:00 pm
Tickets
Limited seating – prior booking is advised