CANCELLATION: As part of the mobilization against the pension reform, the public opening of Latifa Laâbissi and Antonia Baehr around their next creation "Colors and Numbers" will not take place on Thursday March 23 at 7 p.m.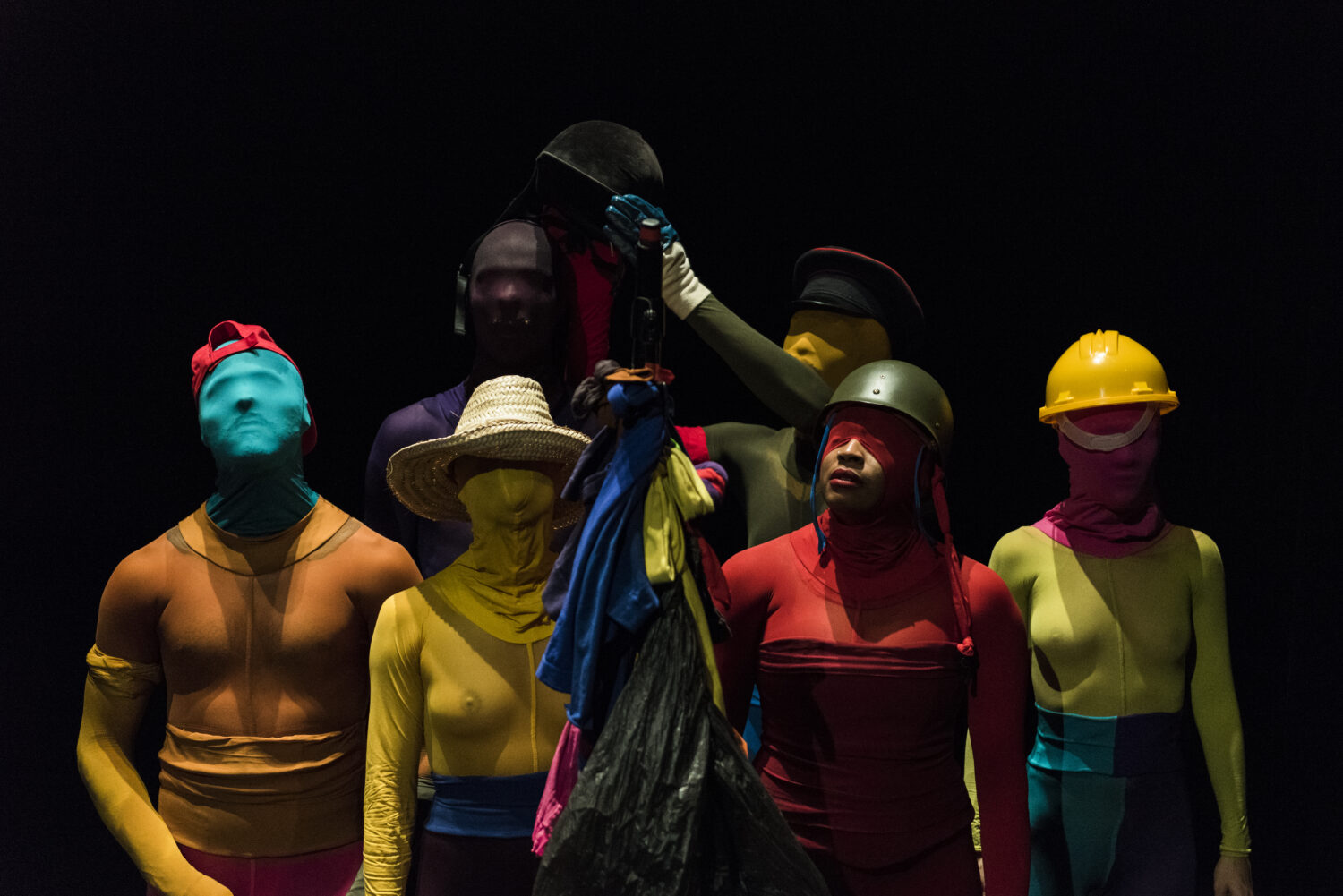 Trottoir (Sidewalk)
Shows - installations
Cho­reo­graph­er Vol­mir Cordeiro presents the side­walk as a place where everything is pos­sible, where dis­order takes many forms – an expans­ive uni­verse where six per­formers dance with aban­don in a mul­ti­colored, joy­ful and exuber­ant piece.
A play­ground where the rule would be to no longer feel obliged to look like ourselves – here's how Trot­toir could be sum­mar­ized; the per­formers – all wear­ing sheer and col­or­ful panty­hose – seem to be con­stantly put­ting masks on and off and trans­form­ing. Vol­mir Cordeiro sees meta­morph­os­is as a way to access free­dom and joy as a mode of per­son­al and col­lect­ive devel­op­ment in the most banal and com­mon of shared spaces. The side­walk is where people, norms and aspir­a­tions wander, stag­nate, and rub against oth­ers. Per­formers bump into one anoth­er, get closer and walk away in a sort of joy­ful and com­mu­nic­at­ive col­lect­ive drunk­en­ness, in this chaot­ic bal­let which delin­eates many tra­ject­or­ies and many pos­sible fic­tions. Sing­er Anna Santango emerges from the rest of the per­formers and reg­u­larly takes the micro­phone to deliv­er lines which are calls to unity and being togeth­er. Trot­toir shat­ters codes and frame­works to the beat of the power­ful bass of the music to give the pub­lic space back to a pro­foundly col­lect­ive body where the oth­er watches us and par­ti­cip­ates in our con­struc­tion, thus rein­vent­ing our rela­tion to free­dom and community.
+ More
Cast
Cho­reo­graphy Vol­mir Cordeiro
Dan­cers Vol­mir Cordeiro, Mar­tin Gil, Isa­bela Fernandes Santana, Mar­cela Sant­and­er Cor­valán, Anne Sanogo, Wash­ing­ton Timbó
Light design­er Abi­gail Fowler
Sound design­er Aria de la Celle
Props Coco Blanvillain
Cos­tumes designed by Vol­mir Cordeiro
Cos­tumes Vinca Alonso & Vol­mir Cordeiro with the help of the dancers
Advisors Car­o­lina Cam­pos, Adeline Fon­taine, Kiduck Kim
Interns Garance Debert, Léa Lourmière
Thank you to Char­lotte Imbault, Chloé Per­ol, Bruno Pace, Joy Noire, Nad­ine Noret Spe­cial thanks to Henry Pillsbury
Dur­a­tion 70 minutes
Pro­duc­tion Donna Volcan
Cop­ro­duc­tion CND Centre nation­al de la danse ; musée de la Danse/Centre choré­graph­ique nation­al de Rennes et de Bretagne, for the Accueil-stu­dio pro­gram; Charleroi Danse – Centre Choré­graph­ique de la Fédéra­tion Wal­lonie – Bruxelles ; Ateliers Médi­cis — Clichy-sous-Bois / Mont­fer­meil ; King's Foun­tain ; Art Danse CDCN Dijon Bour­gogne-Fran­che-Comté ; La Place de la Danse, CDCN Toulouse — Occit­an­ie ; ICI—CCN Mont­pel­li­er — Occit­an­ie / Dir­ec­tion Chris­ti­an Rizzo
Sup­por­ted by the Ecole Nationale Supérieure d'Art de Dijon ; Act­or­al, fest­iv­al inter­na­tion­al des arts et des écrit­ures con­tem­po­raines ; Départe­ment de la Seine-Saint-Denis ; DRAC Île-de-France for the struc­tur­a­tion sup­port program
Partnerships
With Chorège CDCN Fal­aise Nor­man­die, Fest­iv­al Danse de tous les Sens

With the sup­port of Onda – Office nation­al de dif­fu­sion artistique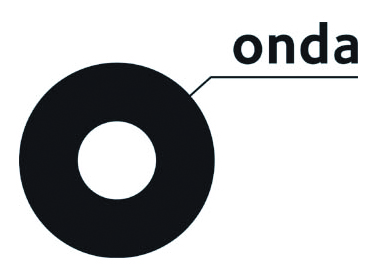 Where and when
May 2023
11

Théâtre le Forum, Falaise 8:30 pm