CANCELLATION: As part of the mobilization against the pension reform, the public opening of Latifa Laâbissi and Antonia Baehr around their next creation "Colors and Numbers" will not take place on Thursday March 23 at 7 p.m.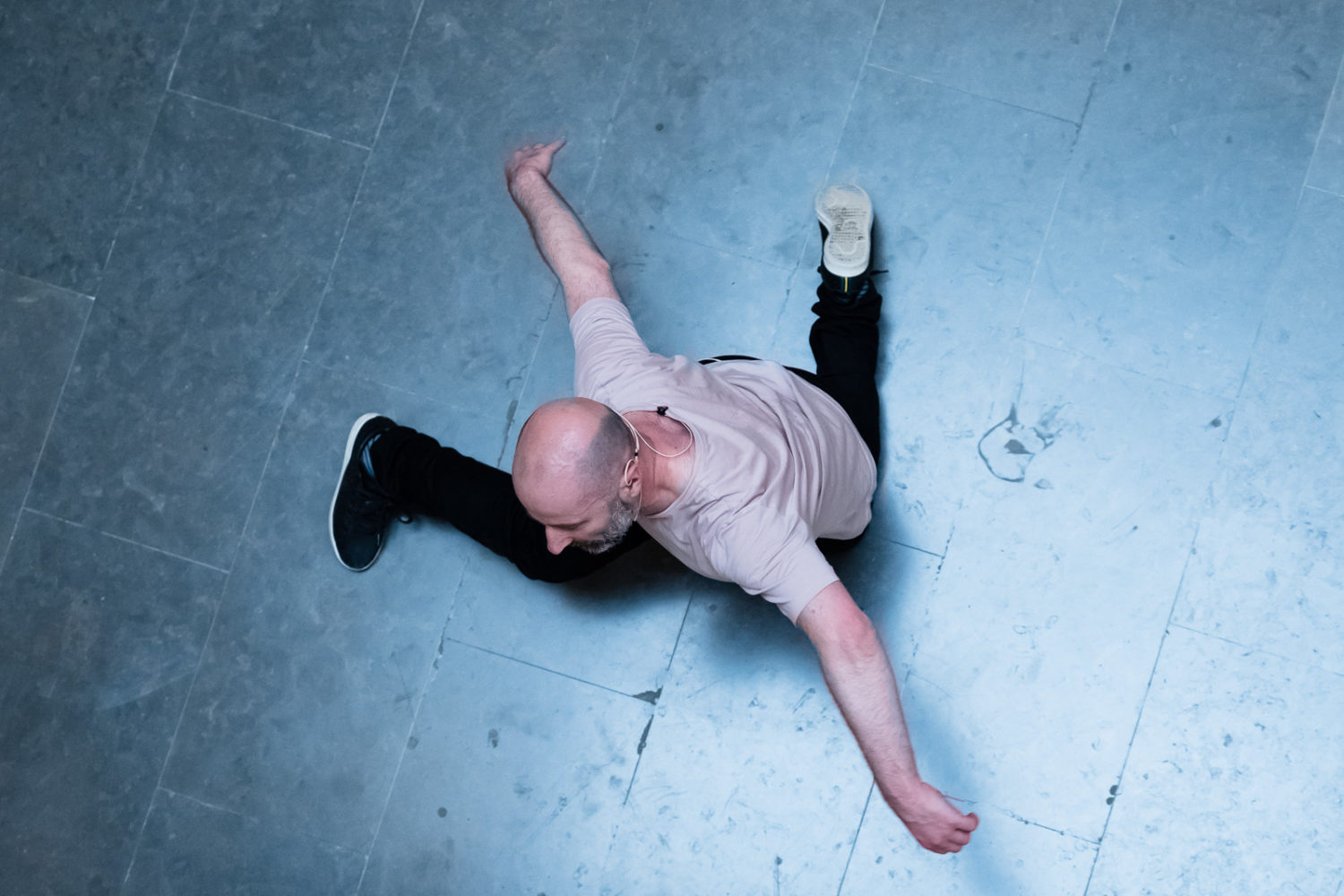 Combustion
Activations and performances
A dan­cing body works for two hours to gen­er­ate sound, energy and sweat. Fric­tion, com­pres­sion, heat­ing of the skin and burn­ing of the voice.
+ More
Cast
Devised and per­formed by
Alban Richard
Sound design
Félix Per­dr­eau
Dur­a­tion
2 hours, no intermission
Exec­ut­ive pro­duced by the Centre choré­graph­ique nation­al de Caen en Normandie
Co-pro­duced by Ensemble L'Abrupt, Musée d'Art Mod­erne de la Ville de Par­is, Théâtre Nation­al de Chaillot
History
February 2014
13

CRÉATION Musée d'Art Moderne, Paris 12:00 am
December 2015
10

Musée des Beaux-Arts de Caen, dans le cadre de l'exposition "L'Expérience Caravage. Le souper à Emmaüs." 12:00 am
June 2016
08

Musée Picasso, Paris, JUNE EVENTS 12:00 am
May 2017
06

Musée national des arts asiatiques - Guimet, Paris 6:00 pm

07

Musée national des arts asiatiques - Guimet, Paris 3:30 pm
Press
theatredublog.unblog.fr le 11/06/2016

JUNE EVENTS / DIXIÈME ÉDITION

« Un spectacle étonnant que les visiteurs du musée captent en passant, ou savourent en faisant cercle autour d'Alban Richard qui opère une lecture pertinente de l'iconographie animale du peintre où contrastent matière épaisse, grossièrement façonnée, et délicatesse de traits creusés en négatif, pour créer des effets d'ombre et de lumière. Un nouvel éclairage pour la suite de l'exposition qui occupe tout le sous-sol du musée »

Mireille Davidovici